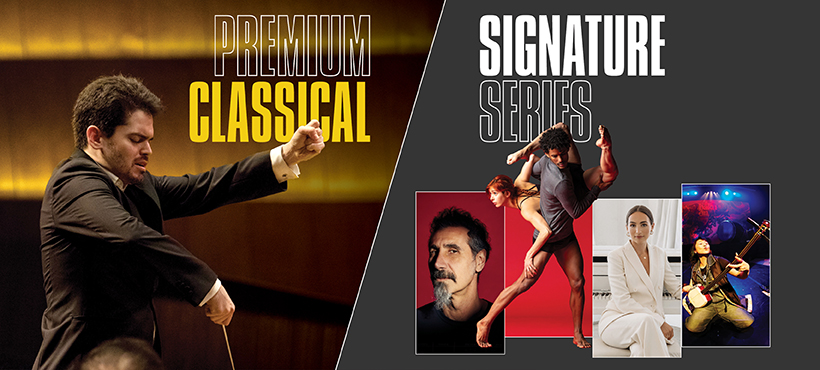 Unlock a free $120 membership when you buy 7 concerts! 
Here's how: 
Purchase our Signature Series and choose your own 7 performance package;
Purchase our Premium Classical Series, including Israel Philharmonic Orchestra, on-sale NOW for a limited time.
Purchasing 7 concerts allows you to select and keep your favorite seats for each performance! Plus, you'll get two free tickets to a holiday concert of your choice (some restrictions apply).
Interested in upgrading? You can upgrade to a higher membership level for a deeper discount by selecting one of the packages below.